Hosoya eggs protected by many people
What do you think with the word "egg"?
That's the scene at the Japanese morning table. Along with steaming miso soup and rice, you should come to mind soy sauce and a raw egg.
Eggs have become such an integral part of Japanese life. How much do you know about the production site?
In a country where Japan's food self-sufficiency rate is less than 40%, Japan's eggs boast a self-sufficiency rate of 96%. However, both the original breed of the chicks and most of their feed are foreign.
On the other hand, Japan's egg producers trained with safe and secure, are taking time and labour. While looking toward the future, they constantly try hard to meet consumer's request.
Our company is no exception. We are working as friendly rivalry as any production farm.
It is our pleasure to deliver safe, secure and delicious eggs to our consumers.
We continue to make daily efforts to produce eggs that satisfy the producers, distributors, marketers and consumers.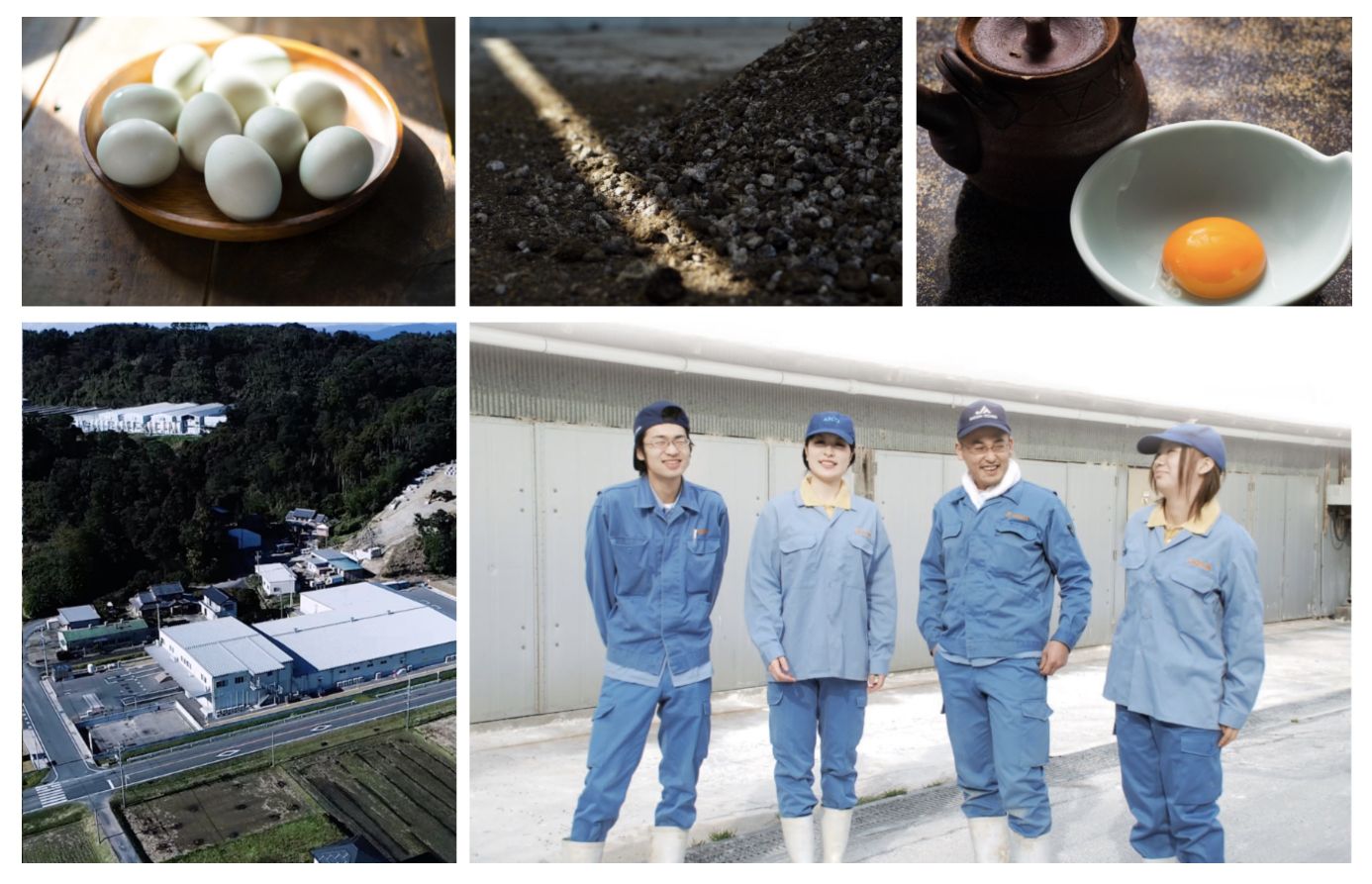 Production site with thorough quality and safety management
The Poultry Laboratory is a complex farm that tests equipments and produces eggs to improve poultry farming facilities, located in the mountains of Kikugawa City, Shizuoka Prefecture which is famous for its tea.
The farm has a capacity of 500,000 birds (windowless poultry house) and the GP center capable of processing 80,000 eggs per hour.From raising chicks to shipping eggs, we have strict health and hygiene management and environmental pollution prevention systems in place to ensure that our eggs are always delicious, safe and fresh.
In 2003, we were also certified with Marine Products Certification System by the Shizuoka Agricultura and also received the "Shizuoka Food Selection" certification in 2012. By adopting HACCP methods, we continue to work hard every day.
Kikugawa Farm
Since our founding in 1960, we have been committed to producing safe and delicious eggs. Taking over the will of our founder, a doctor of agriculture, we have accumulated technology and know-how to provide delicious, safe, secure and fresh eggs by using our own products that meet the needs of the production site.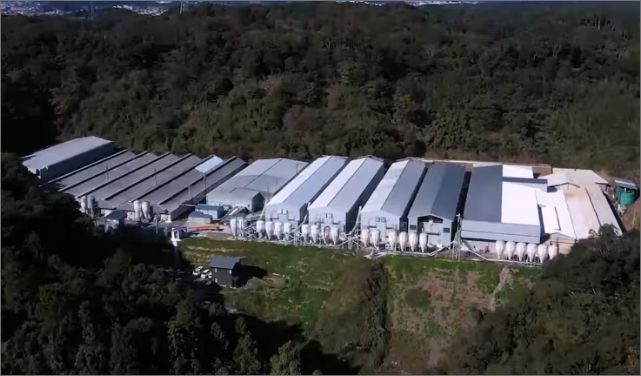 Brooding Management
Brooding in success by thorough management
Chicks are very important for raising healthy chickens. We get clean chicks from trusted hatcheries. Sanitation in the early stages of growing is important as well. The chicks are carefully raised in a cleaned, flushed and sterilized poultry house. Since the chicks can not regulate their own body temperature during the first few weeks, the temperature, humidity, and ventilation in the house are carefully adjusted seasonally. The operators check and record daily that ventilation, humidity, water and feed are adequate. We also weigh them regularly and monitor their steady development. Strict vaccination is carried out to raise healthy chickens and blood tests are done to check their health. The chicks are raised in the same house for three months before they are moved to the house for growing.
Growing Management
Safe and secure egg production, protected by the perfect health management
After three months of raising chicks, they are moved to a poultry house for adult chicken. The house is also cleaned, flushed and disinfected before they are moved. The records are then analyzed and any abnormalities are dealt with immediately and appropriately. In addition, the chickens are regularly weighed and fed the appropriate feed according to their development. The health of the chickens is regularly checked by a veterinarian, and the overall health of the chickens is managed together with the results of blood tests, bacterial tests, and other tests. We continue to strive to ensure that our hens lay healthy, safe and secure eggs every day.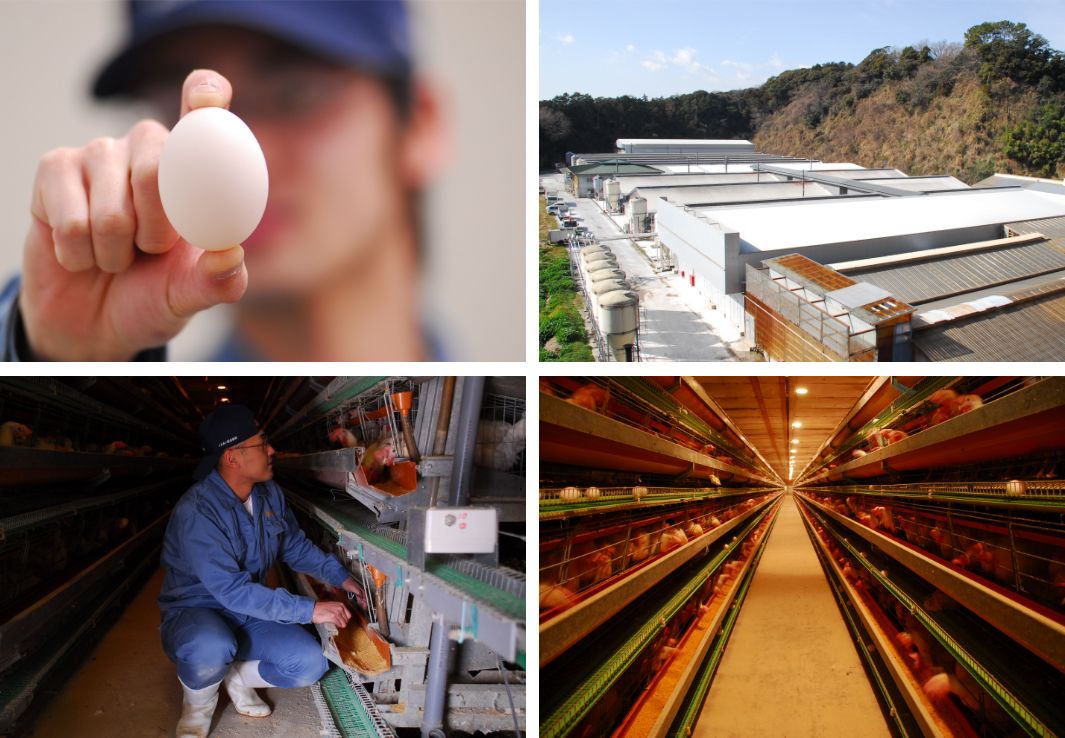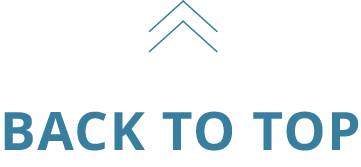 Kikugawa GP Center
In 2016, the Kikugawa GP Center was newly built just beside Kikugawa Farm. In principle, fresh eggs laid on the same day are commercialized within the day. It has a state-of-the-art egg washer and sorter that can handle 80,000 eggs per hour. Eggs are produced under the highest standards of hygiene. Checking dirty eggs, broken eggs, abnormal eggs, missing eggs in the pack, bean stickers and the freshness date of packaged products is all done by machine, thus reducing the burden on an operator and improving production efficiency.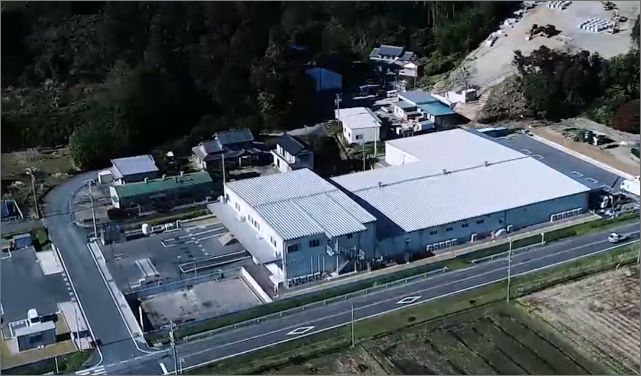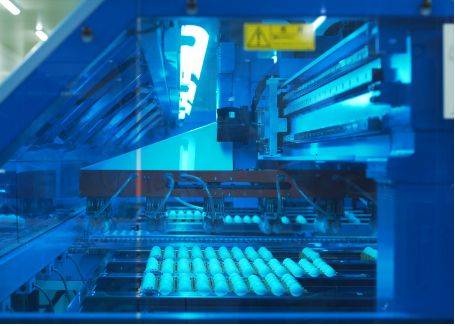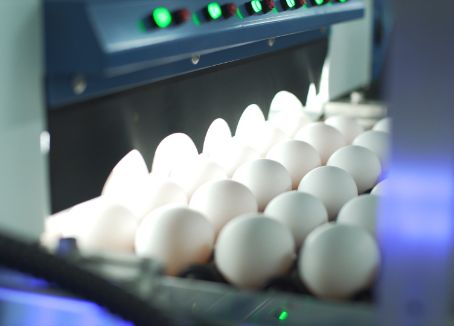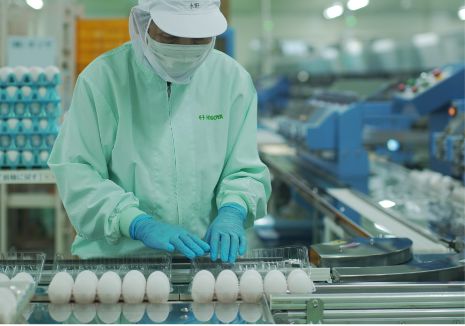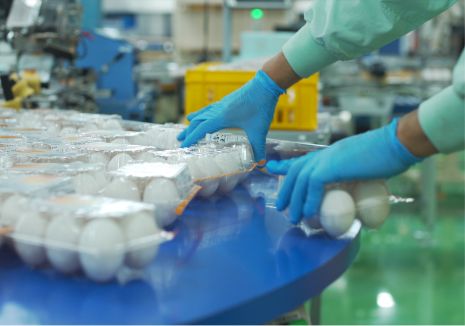 Equipment and Processes
Automatic inspection equipment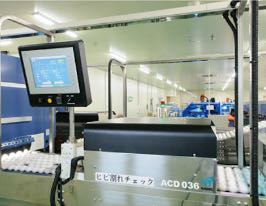 Automatic egg inspection system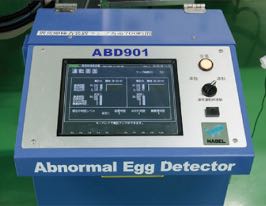 Aegg egg detector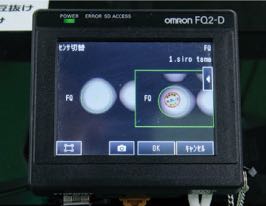 Camera for checking egg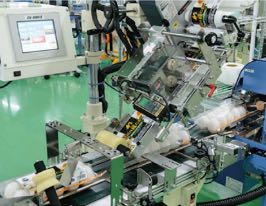 Camera for checking marked date
Production process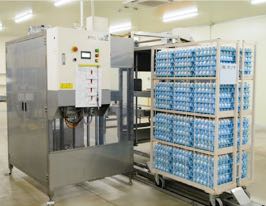 Rack-in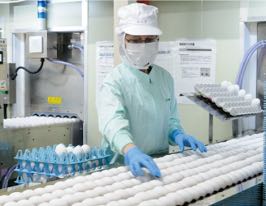 Egg inspection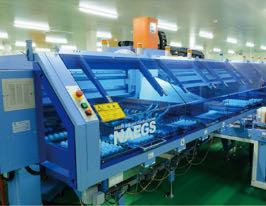 Sorting - Automatic egg sorter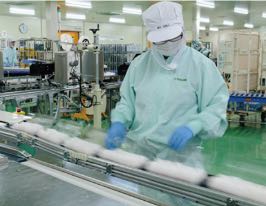 Label check
Final inspection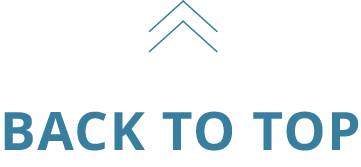 Location
Poultry Laboratory
Kikugawa Farm
590-2 TANNO, KIKUGAWA-SHI, SHIZUOKA 437-1501, JAPAN
TEL/FAX : +81-(0)537-25-7666
Poultry Laboratory
Kikugawa GP Center
575-5 TANNO, KIKUGAWA-SHI, SHIZUOKA 437-1501, JAPAN
TEL : +81-(0)537-73-3811
FAX : +81-(0)537-73-5504