Other Products
EGG-MATE
This experimental based egg-counting device is the latest development of Hosoya. Unlike other comparable devices the Egg Mate is unaffected by change of surrounding light and color, strict margin of installation height and returning of eggs when the belt conveyer stops.
In addition the sensor is easy to install, no influenced by size or color of eggs, does not touch the eggs and is water-proof as well as dust-proof.
Due to these advantages the Egg Mate is the most precise egg count system and enables the farm to run the facilities efficiently and to get maximum profit.
For further information and a detailed brochure please contact Hosoya Head Office.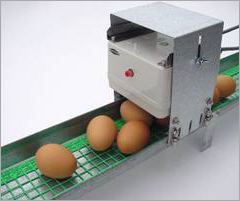 Egg-Mate sencer
「HEC−1」
Cage System for Rabbits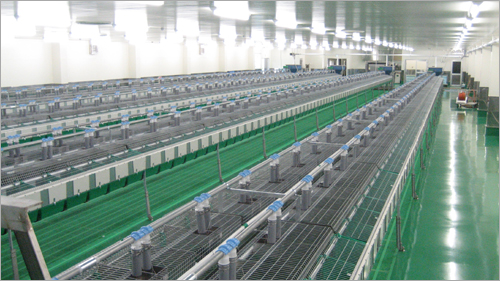 Jet Heater