Poultry Research Farm
The Hosoya Poutry Research Farm is located in Kikugawa,
Shizuoka Prefecture and has been established in 1972. At that time 100,000 hens were raised for the test and study of optimum raising methods and economical approach.
In 1984 the site has been expanded and its capacity raised to 180,000 hens and yearly egg harvest of 2,600 tons.
For over 30 years now, the Hosoya Poultry Research Farm is used for field studies of structures, machines and facilities for poultry management.
All Hosoya products are experimental based and tested toward perfection at the farm before they are released to the market.
As a result Hosoya knows about the problems and needs of poultry farmers.
Thanks to this experience, customers are highly satisfied with Hosoya products and enjoy unique service by Hosoya experts.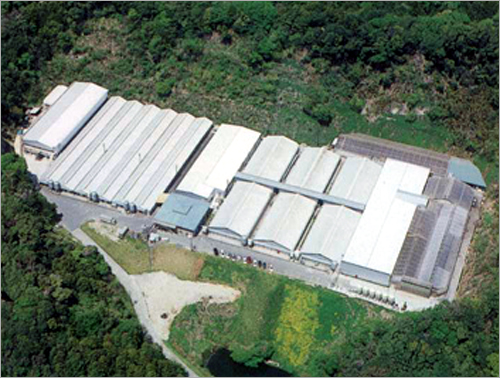 Poultry research farm

590-2 Tanno, Kikugawa,
Sizuoka, 437-1501 Japan (Location)
tel : ++81 537 73 3811
fax : ++81 537 73 5504